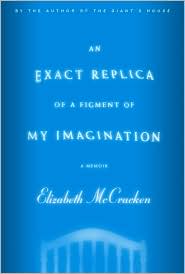 I read this book in one day. It is sad and hopeful, about an American woman living in France that has a stillborn birth in the 40th week. I would review more but just thinking about it makes me sad. Barnes and Noble has some good reviews:
Barnes and Noble Reviews
I am starting True Colors by Kristin Hannah today. I never heard of her before but someone recommended this book to me and I was pleasantly surprised to find when I went to get it at the library that she has lots of other titles. Hopefully I like this, then I will have a bunch of books to add to my list.
~Miranda