As I posted last week
I really love the EAT wall letters in the show Cougar Town and decided to make my own.
I am happy to report that this craft project is completed and I am so so so happy with the result. Not to mention that it cost significantly less than it would cost to buy the letters from Anthropologie, where the letters on Cougar Town are from.
Supplies:
wooden upper-case letters already painted white from Michaels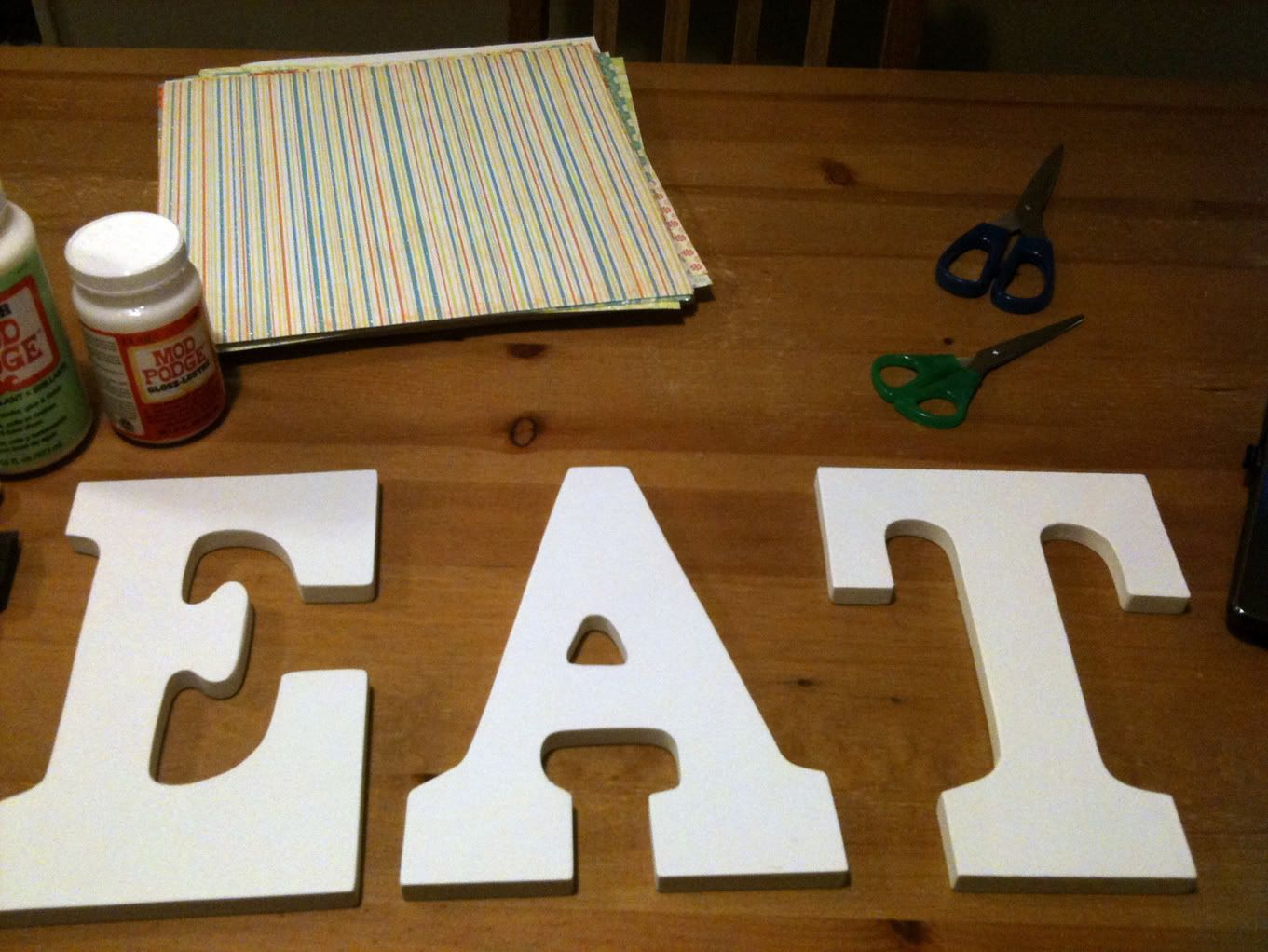 scrapbook paper (the paper I used was all from the Citrus Stack shown here)
scissors
mod podge
brush or craft sponge
Once you have all your supplies, making these letters is super easy. You just trace the letter carefully onto the scrapbook paper you want to use, cut it out and mod podge it onto the wooden letter. After the glue dries (mod podge takes 20 minutes) cover the entire letter in mod podge several times to seal it, letting it dry for 20 minutes in between each coat. You will end up with this: